Motorcycles are more dangerous than cars and trucks, and when involved in an accident, motorcyclists can suffer serious injury, brain injury, or wrongful death. The number of cars on the road, the rising costs of fuel, and lower maintenance expenses than a car, encourage more people to choose to travel the highway on a motorcycle. Unfortunately, motorcycle riders are four times more likely than other motorists to be seriously injured or killed in traffic related accidents. Motorcycle riders enjoy the freedoms that come with their chosen from of transportation, but they are also at an increased risk for serious or even fatal injuries because of the lack of protection. They are left exposed to dangers not met by automobile drivers and other motorists. Therefore, motorcycle riders, must be aware of their legal rights and remedies if they are involved in a traffic accident.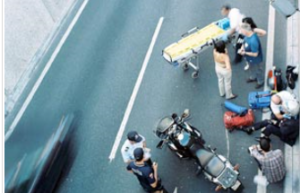 If you or a loved one has been involved in a motorcycle accident contact an experienced motorcycle accident attorney at our Law Firm today at 866-397-4497 for a free legal consultation. Our attorneys are experienced in helping injured motorcyclists obtain full, fair, and adequate compensation for their losses. We can assist you in all aspects of your case including; dealing with insurance companies, concerns about medical treatment, documenting your lost work and wages, and obtaining a fair settlement. We fight aggressively to see that our clients get the settlement they deserve.
Most motorcycle accidents occur at intersections. While these types of accidents may lead to serious injuries and even fatalities, the most catastrophic injuries typically occur with motorcycle highway accidents. High speeds combined with larger vehicles often result in fatal motorcycle accidents. Other factors and problems that can contribute to a motorcycle accident include: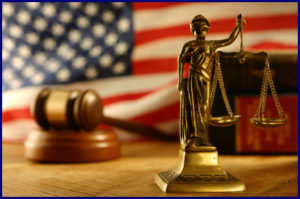 ● Visual recognition – motorcycles are much smaller than other vehicles and make smaller visual targets, which are more likely to be obscured by other vehicles, especially at intersections, where approximately 70 percent of motorcycle collisions occur.
● Road hazards – may just be minor for an automobile, but major for a motorcycle, such as potholes, puddles, debris, or other objects on the roadway.
● Motorcycle riding skills – a motorcycle requires much more skill and physical coordination to operate than a car. Many motorcycle accidents are caused in whole or in part by a rider's lack of basic riding skills.
● Driver negligence – other drivers on the road may be speeding, or may fail to give motorcyclists the full use of the lane. Drivers in automobiles may fail to check blind spots before changing lanes and swerve to into motorcyclists.
● Failure to maintain safe roadways – this can be a serious issue for anyone on the roads, especially motorcyclists and is considered negligence of a city, state, or county.
Motorcycle accidents are a large percentage of accidents involving personal injury inTexas. The driver of a motorcycle has very little protection when involved in a collision with a car or truck and as a result motorcycle accident may lead to severe injuries. It is very important for motorcycle drivers and their passengers to use safety equipment, including helmets, gloves, and other protective clothing; however, when the driver of a car or truck is negligent and collides into a motorcycle, it can cause significant injuries to the motorcyclist including, but not limited to:
● Head injury
● Broken bones and internal injury
● Paralysis and spinal cord injury
● Road rash, burns and lacerations
If you or a loved one were involved in a motorcycle accident there are some important steps to take, which include:
● Seek and obtain prompt medical treatment if you are injured.
● Contact the police and file a police report.
● Inform your insurance company as soon as possible and let them know you have been involved in an accident.
● Take photos with a camera or cell phone camera of the scene, damage to your vehicle, and of all parties involved in the accident.
● Obtain all facts and important information including the names and drivers licenses of others involved in the accident, as well as the witnesses.
● Do not speak to any representatives from insurance companies. Contact a Texas motorcycle accident attorney at our Law Firm before giving any statements to insurance companies' representatives about the motorcycle accident. Anything you say may be detrimental to your case.
The attorneys at our Law Firm have over 20 years of experience in handling motorcycle accident claims and are one of Texas's premiere litigation law firms. We represent motorcycle victims in South Texas and the entire state of Texas . Call us today will help you receive the compensation you deserve.
Carabin Shaw P.C.
630 Broadway St, San Antonio, TX 78215
210-222-2288
29.431620
-98.483380
https://carabinshawpc.business.site/
Maps: https://goo.gl/maps/qHSXcYLup63RFZcB9